Camp Dolánky offers a number of sport activities during your stay.
Directly in the area of the camp is a sport equipment rental, run by a family business SUNDISK. You can book and rent here scooters, boats, paddleboards, in-line skates, pedal cars GO KART, adventures in a rope centre etc.
We recommend:
A trip on scooters on Greenway Jizera cycle path to Malá Skála and then back to the camp on boats (you can liven up your trip by having some adrenalin fun in the rope centre in Malá Skála).
---
There on scooter, back on boat

The most popular combination among the customers of our rental. Thanks to a newly built Greenway Jizera cycle path, which runs past the camp, is possible to take a ride through a beautiful valley of Jizera on scooters and see the places which had been before unrevealed to the majority of the tourists. You will get from Dolánky on the cycle path in the direction of Malá Skála, from where you will return back on boats. The rental offers canoes for 2-3 people and for 3-4 people (ideal for family with two children) or kayaks for individuals. The destination is up the weir in Dolánky, directly next to the camp.
---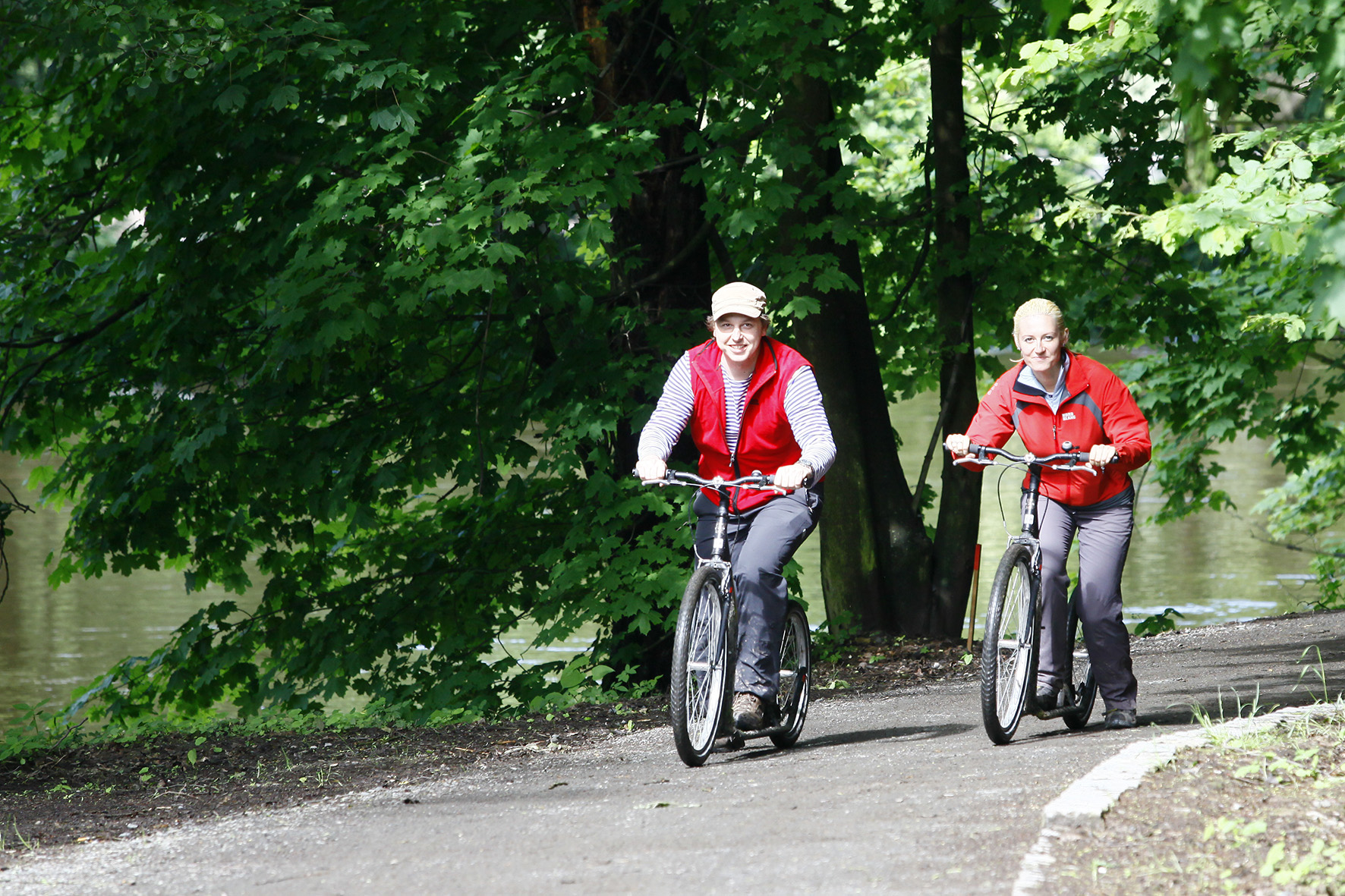 If you are more interested in bicycle touring and you want to try something new, you can rent a scooter for a whole day and make your own programme with visiting numerous attractiveness of the Bohemian Paradise. If you don't know where to go, just see our tips for trips and have a ride in the neighbourhood of Malá Skála and Dolánky.
---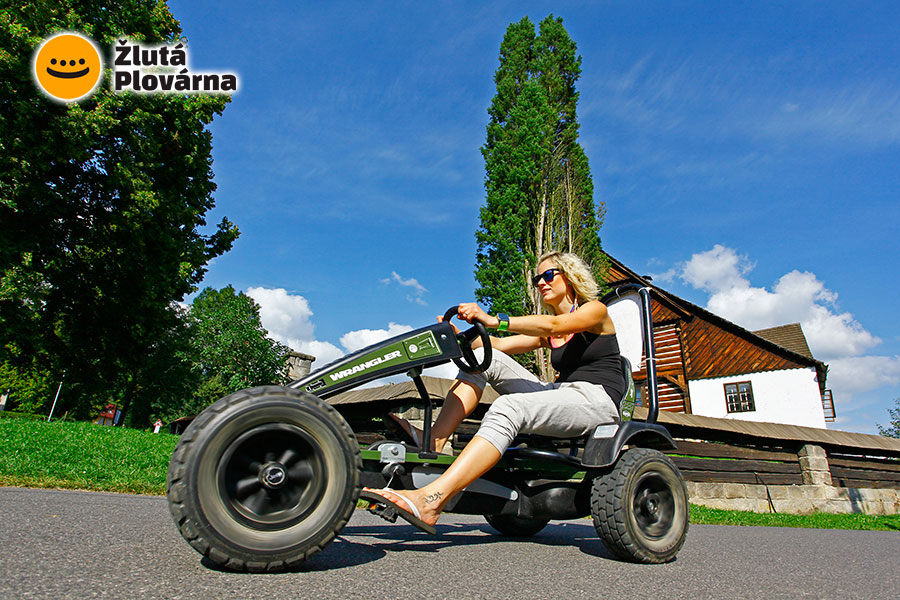 Holiday isn't only sport but also fun. If you are not a fan of boats or bikes, try renting a pedal car and experience something new and unusual. There is a circuit in Dolánky, but you can also take off on the cycle path to Loužek (if you are fit enough, you can go up to Malá Skála) or to Bartošova pec, where runs a smooth asphalt road.
---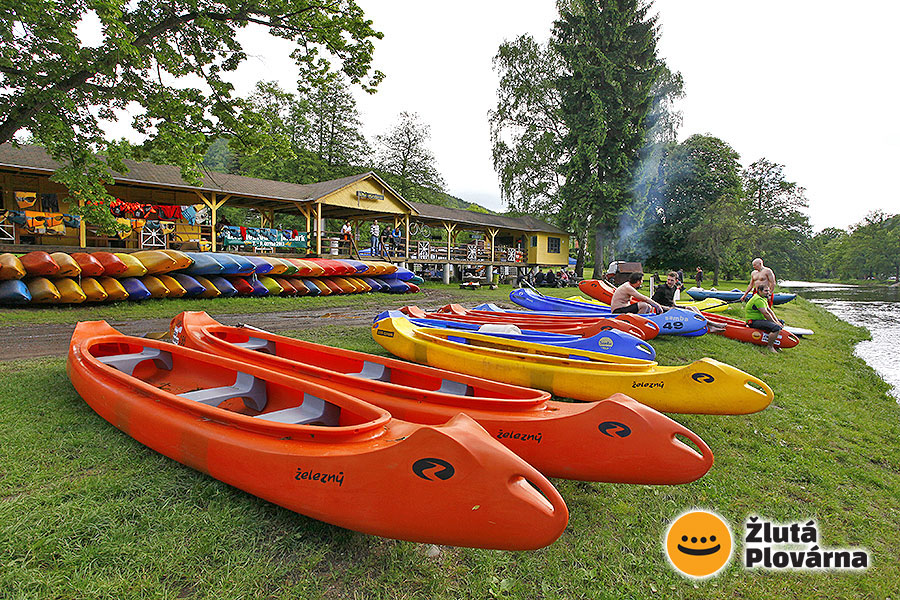 Camp Dolánky is located directly on the bank of Jizera, where we run a boat and paddleboard rental. You can see the options and equipment of our rental on the webpage of our main base Žlutá plovárna.
We recommend:
Try paddleboards, the area up the weir in Dolánky is ideal for that!
---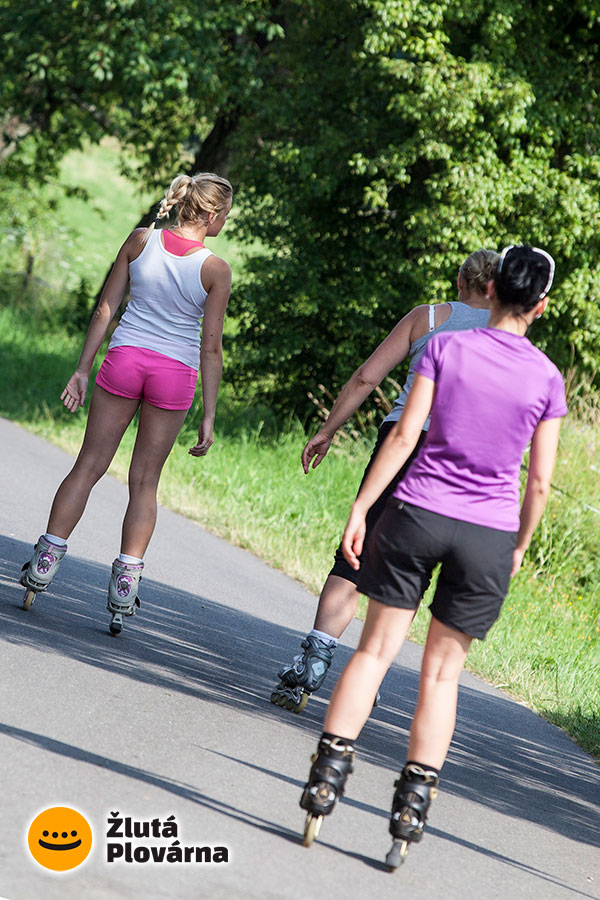 For lovers of in-line skating there are 2 circuits with high-quality asphalt and in total 11 km long roads.
---
Cinema and entertainment
Summer and watching movies in a summer cinema are part and parcel of spending your holiday. Less than 2 km from the camp is situated a summer cinema in Turnov (run by the Cultural Centre Turnov). You can also seek culture events in the nearby Museum of the Bohemian Paradise, which also operates Dlask's farm located directly next to the camp.